News for Americas/Asia Pacific Master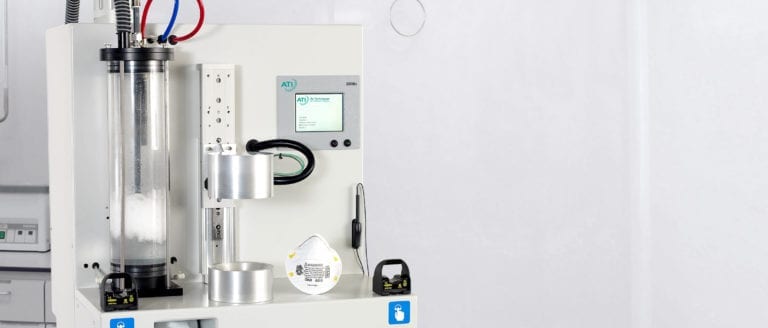 Greetings!
Below are several important updates that we want to share with you. Please click on the links to jump to the related section.
2020 Price Lists
We are implementing modest price changes to offset rising labor and increasing material costs effective January 20, 2020 which means a 2% change to all filter leak test equipment (photometers, generators and accessories).
Some spare part pricing will increase too, with the higher price increases on legacy 2E/2G/2H photometers driven by older parts becoming harder and more expensive to source, and the price we pay per unit is higher because we purchase in lower volumes.
We increased our 100X Automated Filter Efficiency Test equipment pricing as we are confident in our product performance as a best-in-class offering and yet remain priced below the competition as we gain market exposure.
Price lists are provided in .csv (Excel) format for your convenience. Price lists for the filter leak test products can be downloaded HERE.
For 100X pricing, please reach out to your ATI sales representative.
100X Automated Filter Tester Updates
We had another strong year of sales of the 100X Automated Filter Tester, which is feature rich and well positioned against competing products from TSI and others. In 2020, we are projecting continued sales growth as we build greater brand awareness and recognition in the industry, and we will encourage and expect distributor partners to play a key role in this success.
Below are a few points to highlight when selling the 100X:
High flow rate option (100Xp only) – This option will accommodate flow rates from 5 – 180 L/min well above ATI's standard model (5 – 120 L/min) and TSI's 8130A (10 – 110 L/min). Several customers have recently purchased this option and have been very pleased with its best-in-class performance.
RS232 serial communications port – This feature was added in 2019 and is now an option that can be ordered in place of the USB style communications port. The new 100X p/n configurator can be downloaded HERE.
FREE filter media tests – Did you know that ATI offers FREE filter media tests? Just send us the media and we will test it and return the results. This is a great way to close a sale.
FREE demos – We invite you to schedule a hands-on demo at one of our sites. If this is not convenient, we can conduct a full demo over Skype or other type of video call. It's a great opportunity to sell the power of the 100X.
Custom test fixtures ("Chucks") – Custom designed test fixtures are an option. Please connect with ATI Sales (who will involve ATI engineering) early in the process to verify that the design is compatible with the 100X.
Collateral materials – Please download the latest collateral materials from the distributor portal HERE. NOTE: we included pdf files and InDesign (.indd) files for your convenience. If you need the data sheet in local languages, please translate the text and have your graphic designer insert the translated text into the InDesign files. Final output should be a pdf.
New ISO 14644-3 Standard
Cleanrooms and associated controlled environments — Part 3: Test methods
Publication date: 2019-08; Previous edition: 2005
ISO 14644-3 was updated and published in the member countries in August 2019. Tim Triggs, our UK General Manager and EMEA Director, was a member of the technical committee. There are many changes to tests in cleanrooms and controlled environments, including some major differences in the installed filter leak test which may positively impact our ATI Photometer, Generator and Accessories sales.
We encourage you to purchase the complete ISO 14644-3:2019 document on the ISO website, which you can order HERE. While not a comprehensive list of changes, some of the important changes include:
ISO removed the comment that ULPA filters can only be tested by the Particle Counter method.
B.7.1.2 Aerosol photometer method – more latitude is given for the Aerosol Photometer Method. It can be used to test all systems if out-gassing is not a risk.
B.7.2.4 Acceptance criteria – 0.01% leakage limit only applies to H14 and ULPA installations now. A new acceptance criteria has been established for H13 (ISO 35H or ISO 40H) HEPA filters which introduces a 0.1% leakage limit. For filters with a MPPS efficiency lower than a HEPA grade (i.e. E10/11/12) the customer/ supplier can set their own leak limits.
B.7.2.5 Choice of upstream aerosol challenge – now names Laskin nozzle and thermal generators, which should increase awareness on ATI generator options.
B.7.2.6 Concentration of upstream aerosol challenge and its verification – the minimum upstream aerosol concentration limit was lowered from 10mg/m3 to 1mg/m3.
B.8 Containment leak test – adapted for Photometers being used for containment leak testing.
Events in 2020
ATI will be exhibiting at the following trade shows. Please stop by or schedule meetings with your customers at our booth.
2020 Training Calendar
ATI provides theory, practical, and examined training courses for the global Cleanroom and Containment industries. Each course is developed to share the main compliance standards for that discipline, focusing on ISO, USA and UK/EU regulations, as well as global GMP for pharma/healthcare. Our faculty is experienced and confident at delivering a great training experience for all who attend (from beginners to experts) and can share the current best practices which have not yet reached the national or international Standards. Courses currently delivered in our Letchworth, UK training facility are shown below:
JUNE 2020
8 – Airflow Measurement and Testing (ISO 14644 Cleanroom Testing)
9 – HEPA Filter Testing (ISO 14644-3 Photometry)
10 – Cleanroom Classification (ISO 14644-1 Particle Counting)
11 & 12 – Biosafety Cabinet Testing (EN 12469 and NSF 49)
NOVEMBER 2020
2 – Airflow Measurement and Testing (ISO 14644 Cleanroom Testing)
3 – HEPA Filter Testing (ISO 14644-3 Photometry)
4 – Cleanroom Classification (ISO 14644-1 Particle Counting)
5 & 6 – Biosafety Cabinet Testing (EN 12469 and NSF 49)
Organizational Announcements
ATI continues to strengthen its marketing, sales, customer support, and applications support team as we position ourselves for future growth. Three new team members that you may interface with include Manus Burger, Meng Hu, and Dave Fisher.
Manus Burger joins our UK team as Applications Engineering Manager reporting to Tim Triggs, and will provide EMEA customers with technical, application support and product training on all cleanroom and filtration products, and CBRN solutions for mask testing and chem-bio surveillance. He will also engineer and manage projects for systems that we design, install and validate. Manus has over 25 years' experience in the cleanroom and contamination control industry and has spent the last 10 years as an ATI distributor in South Africa, so he will also join our faculty of trainers.
---
Meng Hu, PhD, Applications Engineer at ATI in Owings Mills. Meng reports to Vincent Paez and will provide our Americas and Asia Pacific customers with application support and product training on cleanroom and filtration products. Prior to joining ATI, Meng was an Applications/ Product Development Engineer at Donaldson Company Inc., working with PTFE and other filter media. Meng received his PhD from the University of Maryland doing research on graphene-based membranes.
---
Dave Fisher joined our team as the Global Marketing Communications Manager for Air Techniques International (ATI).  Dave reports to Andrew Wert, Marketing Director. Dave is responsible for day-to-day marketing operational management of the marketing department for ATI, developing ATI's digital marketing strategy, creating content around thought leadership and delivering on best-in-class customer experience. Dave has 25 years of marketing experience and joined us from Pall Corporation where he managed the global marketing communications and demand generation programs for the energy and industrial manufacturing business group.
Send Us Your Feedback
Do you have any news or business updates that you would like to share with us? Or perhaps a recent success story as an ATI distributor? We would love to hear from you! Please send an email to marketing@atitest.com and share your experiences with us.

Finally, wishing your family a happy holiday from all of us at ATI!
Regards,
Vincent Paez
Director, Americas & Asia
Contact Us Now