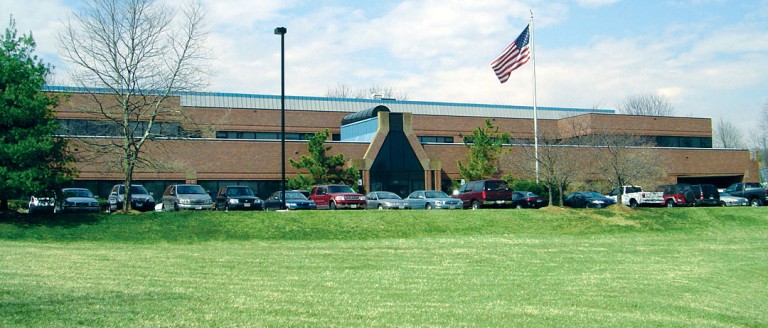 Protecting People, Products and Critical Infrastructure
A History of Innovation
Air Techniques International (ATI) is a leading designer and manufacturer of specialized testing equipment for HEPA filters, media, filter cartridges, respirators and protective masks. ATI offers a comprehensive portfolio of products ranging from small portable units for on-site certification to large systems used by major producers and test laboratories. ATI's solutions include filter leak test equipment and HEPA filter efficiency test equipment used in the testing of flat sheet media, respiratory PPE for occupational health and safety standards, and filter assemblies for nuclear, life sciences, pharmaceuticals, biosafety, and defense applications.
Since 1961 with the introduction of the world's first portable photometer for cleanroom certifications to the present with the launch of a real-time biodetection sensor, ATI remains a front-runner of innovation. Our latest offering, the Polaron®, continuously monitors air and provides early-warning alarms of potential aerosol threats. The Polaron can detect and classify aerosol particles down to 0.5 microns, making it ideal for a variety of critical detection applications. 
In 2016, ATI acquired DOP Solutions, a UK-based company with over 25 years of experience in the industry. This strategic acquisition provided ATI with local operations in the UK and enabled better technical support and service of our customers and partners within the EMEA region. The UK applications team is well equipped to provide guidance on special projects and conduct local training and certification classes. 
 Milestones
1996 – launch of the world's first digital aerosol photometer

1999 – TDA-100P Penetrometer/Filter Tester, supplanting the MIL-STD 282 test requirement with a neat, cold nebulized aerosol, which remains the industry standard

2005 – Joint Service Mask Leakage Tester (JSMLT) for integrity testing of U.S. military protective masks

2012 – the only photometer providing full functionality and operational control from the scanning probe

2016 – launch of a real-time biodetection sensor

2016 – DOP Solutions acquisition
 Global Reach
ATI's products are trusted and used by thousands of customers across more than 100 countries. And with dozens of dedicated sales and service partners, we've built a strong network to provide local assistance when needed. Our products have made a difference in the lives of cleanroom certifiers, production engineers, first responders, and military service members throughout the world and will continue to play an important role as we drive the development of innovative technologies to fulfill our mission to Protect People, Products and Critical Infrastructure.
Air Techniques International is an ISO 9001 Certified Company
US Certificate – Owings Mills, MD, USA
UK Certificate – Letchworth Garden City, Hertfordshire, UK