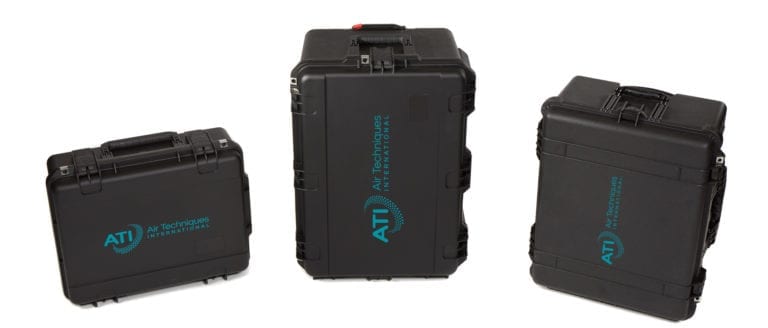 Heavy Duty Photometer Cases
Product Overview
Heavy Duty 2i Photometer Cases
The ATI family of photometer cases offers the ultimate in protection for both your 2i photometer and your thermal or Laskin generator. Fitted with custom foam cut-outs to keep your equipment and accessories from moving around during transport. Each case is waterproof and made from a hardplastic shell to offer complete and reliable protection.
Features
Ruggedized case
Telescoping handles and wheels
Custom foam cut-outs
Space for generator and accessories
Waterproof, crushproof, and dustproof
Benefits
Durable protection for your investment
Save money, no need to purchase multiple cases
Save space, one case now fits all your gear
Save time, less time packing accessories you need to complete the job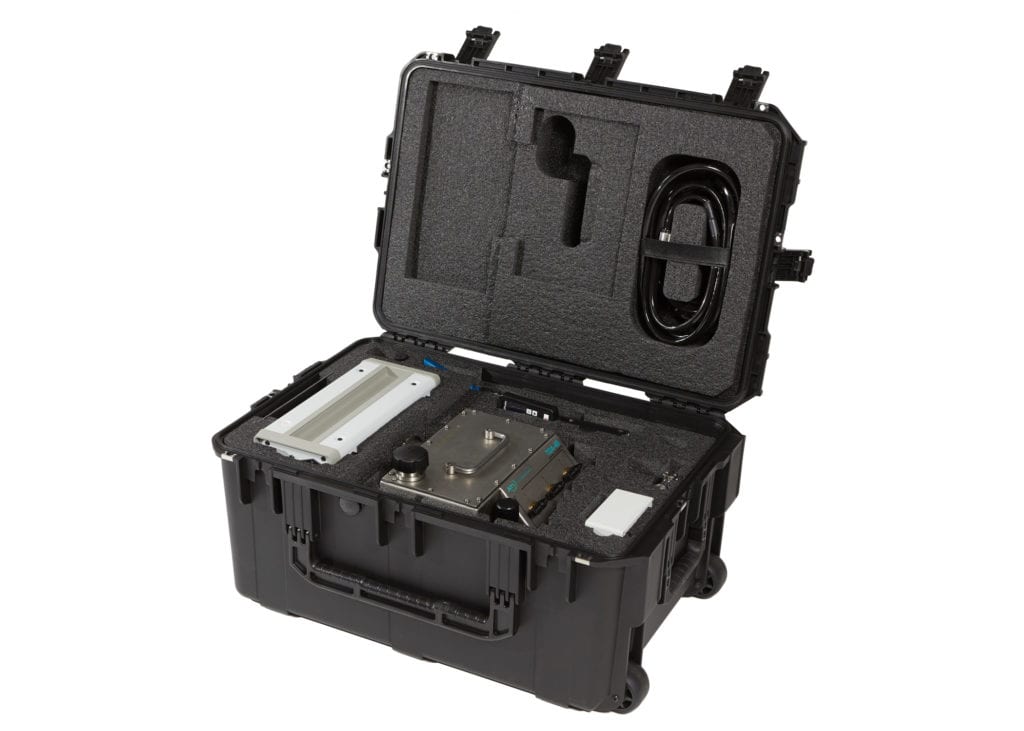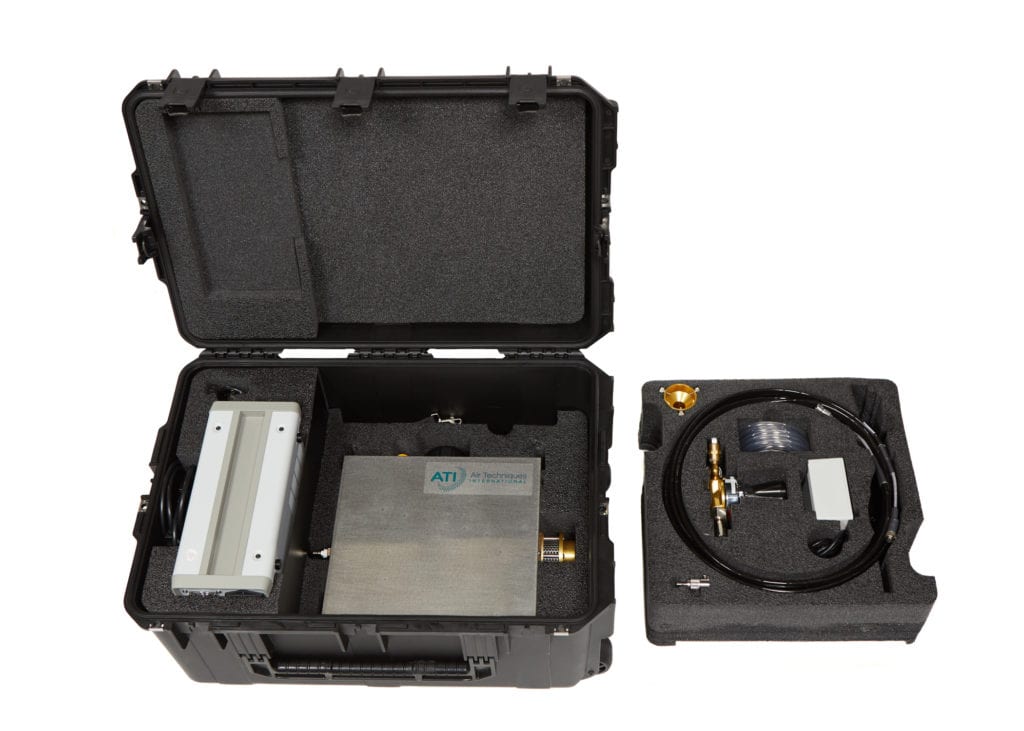 *NEW* All-in-One Heavy-Duty Photometer-Generator Cases
Bring everything you need to the job site with the NEW ATI cases that allow you to transport both your 2i Photometer and ATI generator (5D, 4B or 4B Lite) in one convenient case.  These cases also have room for your iProbe, cables, thermal printer, hose adapter and regulator. For your convenience you can purchase the case empty to accommodate the equipment you already have, or you can purchase the case fully loaded with a 2i, a generator and accessories.
Specifications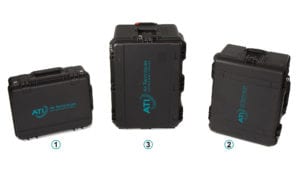 Specifications
Image #
P/N
Description
Wheels and Telescoping Handle
Dimensions
Weight (Empty)
1
9300258
Capacity to hold a 2i Photometer and iProbe
No
58 cm x 48 cm x 23 cm
23 in. x 19 in. x 9 in.
4 kg (9 lb)
2
9300243
Capacity to hold a 2i Photometer, iProbe and Thermal Printer
Yes
53 cm x 62.5 cm x 33 cm
21 in. x 25 in. x 13 in.
10 kg (22 lb)
3*
9300474
Capacity to hold a 2i Photometer, iProbe and Thermal Printer; 5D, Regulator, Hose Adapter
Yes
74 cm x 51 cm x 36 cm
29 in. x 20 in. x 14in.
11kg (25 lb)
3*
9300475
Capacity to hold a 2i Photometer, iProbe and Thermal Printer; 4B/4B Lite, Hose Adapter
Yes
74 cm x 51 cm x 36 cm
29 in. x 20 in. x 14 in.
11 kg (25 lb)
*Case inserts vary by part number
Part Numbers
Part Numbers & Ordering Information
Case
Description
P/N
Small
Capacity to hold a 2i Photometer, Hose Adapter and iProbe (No Printer)
9300258
Large Case
Capacity to hold a 2i Photometer, Hose Adapter, iProbe and Thermal Printer (Complete)
9300243
2i & 5D
Capacity to hold a 2i Photometer, iProbe and Thermal Printer & 5D, Regulator, Hose Adapter
9300474
2i & 4B/4BL
Capacity to hold a 2i Photometer, iProbe and Thermal Printer & 4B/4B Lite, Hose Adapter
9300475
2i & 5D (120V) Complete
5D & 2i Heavy Duty Case – Complete (120V) Includes: 2i (120V), 5D (120V), iProbe, Thermal Printer and Hose Adapter with room for a Regulator
9300476
2i & 5D (240V) Complete
5D & 2i Heavy Duty Case – Complete (240V) Includes: 2i (240V), 5D (240V), iProbe, Thermal Printer and Hose Adapter with room for a Regulator
9300477
2i & 4B (120V) Complete
4B & 2i Heavy Duty Case – Complete (120V) Includes: 2i (120V), 4B, iProbe, Thermal Printer and Hose Adapter
9300478
2i & 4B (240V) Complete
4B & 2i Heavy Duty Case – Complete (240V) Includes: 2i (240V), 4B, iProbe, Thermal Printer and Hose Adapter
9300479
2i & 4BL (120V) Complete
4BL & 2i Heavy Duty Case – Complete (120V) Includes: 2i (120V), 4B Lite, iProbe, Thermal Printer and Hose Adapter
9300480
2i & 4BL (240V) Complete
4BL & 2i Heavy Duty Case – Complete (240V) Includes: 2i (240V), 4BLite, iProbe, Thermal Printer and Hose Adapter
9300481